20 Jul

Path to Recovery: Medication-Assisted Recovery

There are many misconceptions when it comes to medication-assisted recovery programs for people seeking recovery from addiction to alcohol and drugs. Some people see those who use medication as part of their recovery plan as not really being in recovery at all or as using a crutch to get by. Medication-assisted recovery is often seen as replacing one addiction with another. These biases are not conducive to recovery, and they completely miss the point of what recovery should look like: a community of open arms full of unique people on many different paths. In the end, recovery should be about removing oneself from active addiction and taking steps toward a better life, which process looks different for everyone.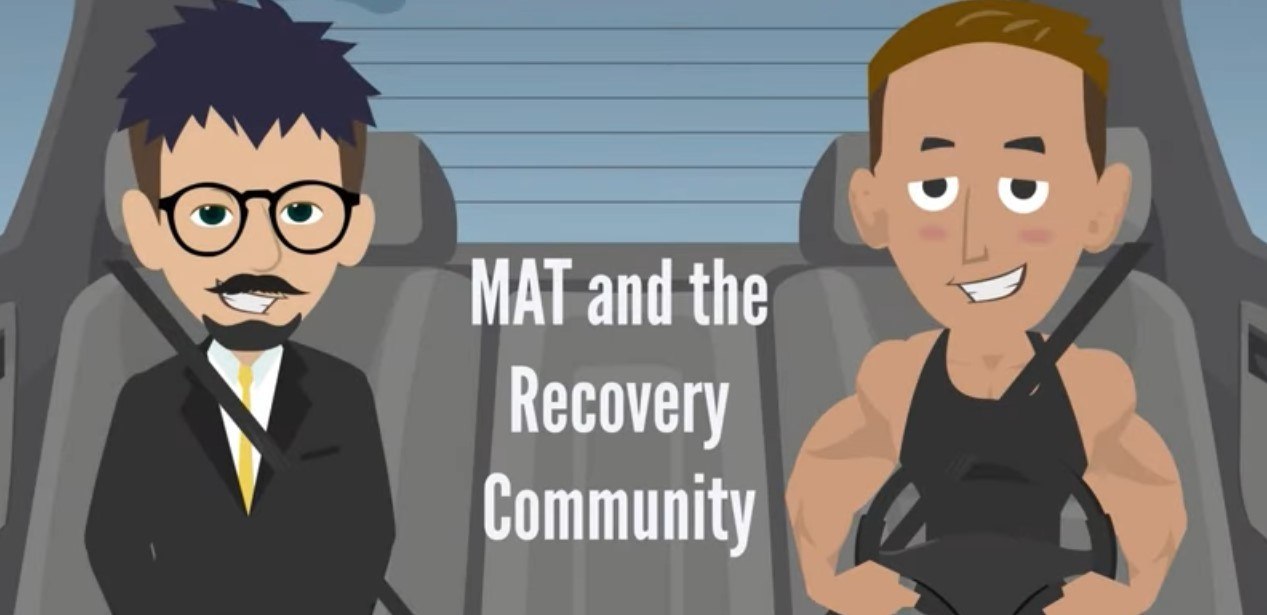 Medication-assisted recovery is known to be very successful in helping those recovering from a variety of addictions. We'd like to take some time to discuss the misconceptions associated with this program and why the recovery community must be more inclusive no matter what a person's recovery looks like.
What is Medication-Assisted Recovery
At The 4th Dimension, a mindful recovery community, we offer a medication-assisted recovery that combines mindful recovery systems with MAT (medication-assisted treatment). Often, with MAT, a doctor will just prescribe medication, and patients fend for themselves with their recovery. We find that people have more success when MAT is combined with the gold standards of recovery, such as therapy and specialized recovery programs.  
Different kinds of medically assisted recovery programs use different types of medication, based on the individual and the substance they wish to recover from. For example, people who are addicted to alcohol may take Benzodiazepines for a week or two. Tobacco addicts will take nicotine replacement therapy or Chantix, synthetic nicotine, to help with their cravings as they recover from addiction to cigarettes or other tobacco products. 
Those recovering from cocaine, crack, or meth addictions may take Wellbutrin or another antidepressant because these medications are typically somewhat stimulating, which aids in easing them off their addiction to stimulants.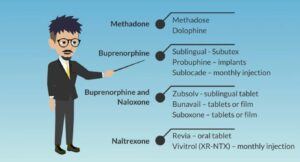 Medication-assisted recovery for opioid addiction uses a variety of FDA-approved medications. These medications range from Methadone, a full-agonist (a compound that can bind and cause the activation of a receptor), to Naltrexone, an opiate antagonist (a compound that blocks opioid receptors to keep addicts from using). A person being treated with these prescribed medications may actually experience the whole range of medications, moving from full-agonist to the opiate antagonist medications. 
Many of these medications for opioid addiction are FDA approved for pregnant women as well, which means mothers can safely recover from drugs without endangering the life of their baby. It is much safer for mothers to take these medications than to continue abusing illegal substances, which can cause spontaneous abortions or expose them to infectious diseases.  
Abstinence-Based Medication-Assisted Recovery
Many people believe that people in medication-assisted recovery programs are not actually in recovery. Abstinence-based medication-assisted recovery means the person in recovery needs to abstain from alcohol and drugs. The medication helps curb the obsessive nature of addiction, helping the person in recovery abstain from using and lead a normal life.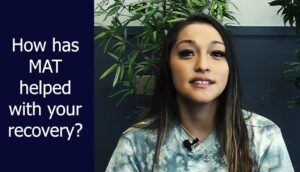 This program has shown to be very effective, as people in medication-assisted recovery state that they have experienced increased confidence, developed better relationships, and have become positive members of society. Check out some of their stories in this video.
How Long are People on Medication Assisted Recovery?
Often, people are mistaken about how long individuals will remain on medically assisted recovery. Those taking medication to recover from tobacco and alcohol addiction may only be on medication-assisted recovery for a few weeks. People on medication-assisted recovery for opioids are typically on this program for two years. This is because the short-term use of Methadone or Suboxone has been shown to be ineffective outside of a long-term recovery program. 
One study in 2011 showed that people recovering from opioid addiction who were given Suboxone or Methadone for 90 days then tapered off the medication had a 90% relapse rate within a few weeks. NIDA, the National Institute on Drug Abuse, reports that in order to get the best outcomes, people need to be on medication-assisted treatment for at least one year. There are many documented benefits associated with this type of recovery program. 
Benefits of Medication Assisted Recovery 
Many opiate addicts don't stay in abstinence-only programs, whereas medication-assisted recovery is shown to increase participation in recovery meetings. There is more success for these people in these types of recovery programs, and the benefits for the individual and the community are vast: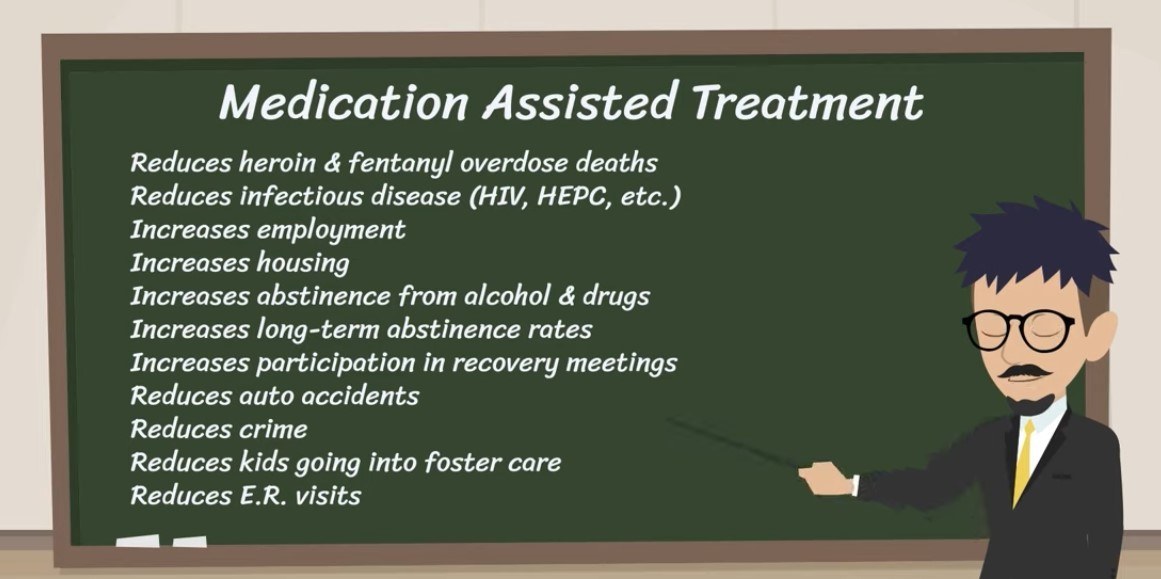 Although there is a lot of evidence to support the effectiveness of medication-assisted recovery programs, there are still many misconceptions and biases surrounding the people who choose this path to recovery. However, recovery isn't about kicking people out for taking medication or for using illegal drugs. Instead, recovery is about carrying the message that people's lives can get better if they just stay sober. 
When we see people pursuing recovery, it is our job to wrap our arms around them, no matter what that looks like for them. We don't push them away because they aren't doing it right. There are many pathways to recovery, and medication-assisted recovery is one of them. 
To learn more about medication-assisted recovery and how we can all work together for an inclusive recovery community, check out this YouTube video.
Medically Assisted Recovery at The 4th Dimension 
We have a variety of recovery programs, or paths to recovery, for individuals to work in conjunction with their prescribed medication. This variety provides a uniquely-tailored medically assisted recovery program. Our community is inclusive and accepting of all faiths, philosophies, sexual orientations, and ethnicities. Contact us to learn more about our community or to find your path to recovery today.